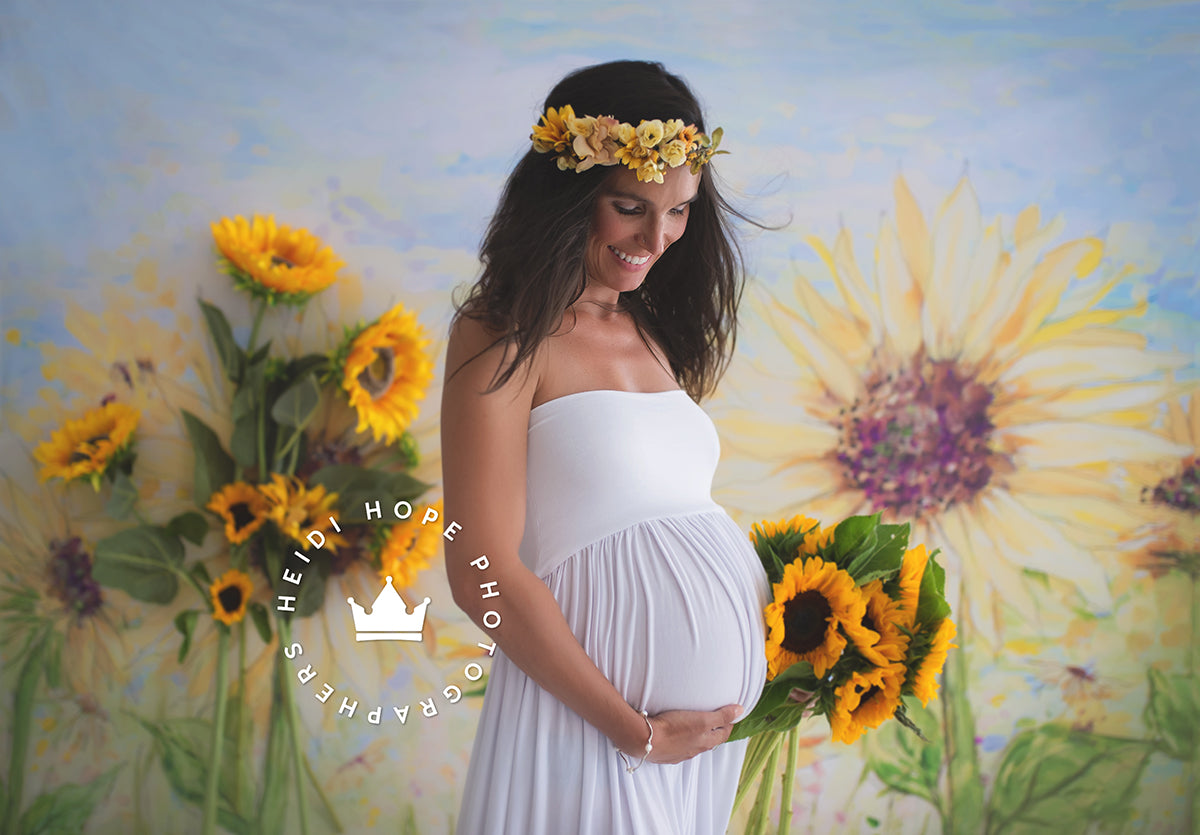 The color and warmth of a sunflower field, easy to use year round!
Hand-Painted Reproduction Backdrops

Backdrops are shipped within 2 weeks of order being placed within the US. Please allow for 3-4 weeks for International orders for arrival. 
SIGNATURE DESIGNS
Material is 100% Wrinkle Resistant, fire retardant polyester which allows you to take out of the box, hang and photograph immediately.  Wrinkle removal is easy with steam or a cool iron.

The material can be machine washed on delicate cycle and line dried, but to prevent fading we recommend limited washing.

The weight of the backdrop is less than 2 pounds for easy hanging, storage and transportation.

Backdrops are printed with an environmentally friendly latex ink printer which allows for consistent quality and color. Made & Printed in the USA. 

AUTHENTICITY & SIGNATURE | 
Each backdrop comes with an Artist Signature to verify genuine quality re-production from artist to protect buyers and maintain resale value.